July 3, 2015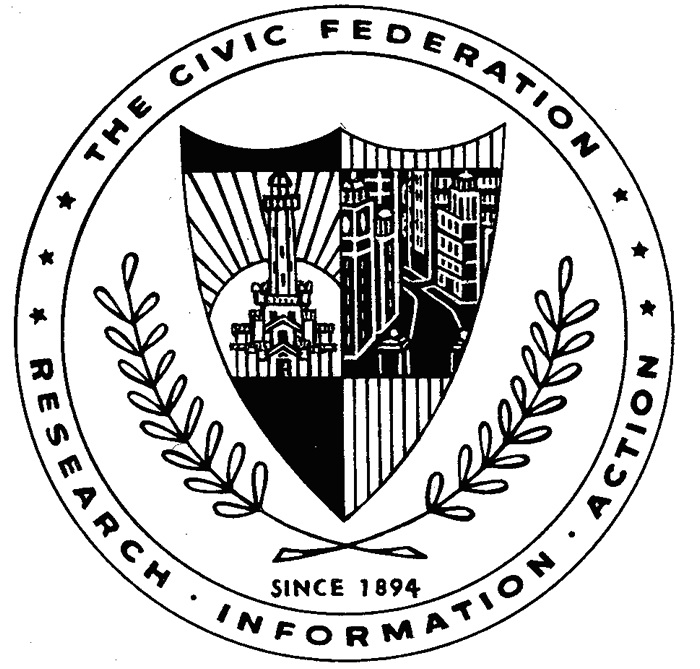 Civic Federation Statement on Proposed One Percentage Point
Cook County Sales Tax Increase
The Civic Federation cannot support an increase to the Cook County sales tax in the abstract and does not believe that County Commissioners should be asked to vote on such a significant revenue increase before seeing a full budget proposal for the next fiscal year. The Federation additionally urges the County to coordinate any proposal for additional revenue with other local governments that are also in crisis so that the governments get the revenue they need to improve their finances without overburdening current or future taxpayers.
The Civic Federation commends Cook County for developing a plan to fully fund its pension obligations within 30 years. The County is taking initiative now to improve its pensions instead of waiting for action from the Illinois General Assembly on its proposed pension reforms. However, the Federation emphasizes that it is not certain that approving increased revenue now would improve the prospects for pension reform later.
The Civic Federation acknowledges that the County will require increased revenues to adequately fund its pension obligations in the future, but has concerns about relying on a single, economically-sensitive revenue source like the sales tax. The sales tax has a history of disproportionately negative impacts on border areas and a one cent increase would burden Chicago taxpayers with the highest aggregate sales tax in the nation.
The County has outlined a plan for balancing this revenue increase with $110 million in cuts. This is a good step in the right direction, but for additional balance and to avoid making Chicago an outlier, the Civic Federation would like to see more efficiencies and consideration of a broader mix of revenue options including fees and possibly the County's property tax levy. The State of Illinois should also assist the County and other local governments by expanding the sales tax to include services.
In order to ensure that pension funding will continue to improve in future years, the County should consider lockboxing any additional revenues proposed for pension funding to ensure that increased revenues go to stabilizing the pensions instead of growing County operations. And finally, any ordinance to increase the sales tax should also include a sunset provision that would abate the tax partially or fully if the County's pension reform legislation becomes law. The Civic Federation continues to support the County's proposed pension reform package and urges legislators and the Governor to approve it.