Civic Federation Special Board Meeting with Chicago Public Schools CEO Ron Huberman
Friday, July 16, 2010 - 5:00am
Hosted by Harris Bank
Chicago, IL
Civic Federation Board members and guests heard Chicago Public Schools Chief Executive Officer Ron Huberman's presentation about measures CPS is taking to combat a major budget deficit. Mr. Huberman outlined efforts to reduce administrative staff levels, renegotiate teacher contracts, and improve educational programming. He also described in detail new programs to overhaul underperforming schools. Mr. Huberman concluded by answering a number of questions from the audience.
Many thanks to Civic Federation Vice Chairman A.G. Anglum and Harris Bank for hosting the meeting.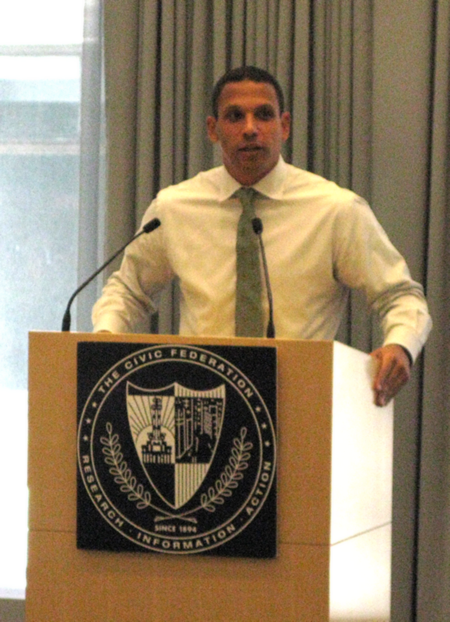 Chicago Public Schools Chief Executive Officer Ron Huberman discusses the District's budget deficit and his efforts to improve educational outcomes given budgetary constraints.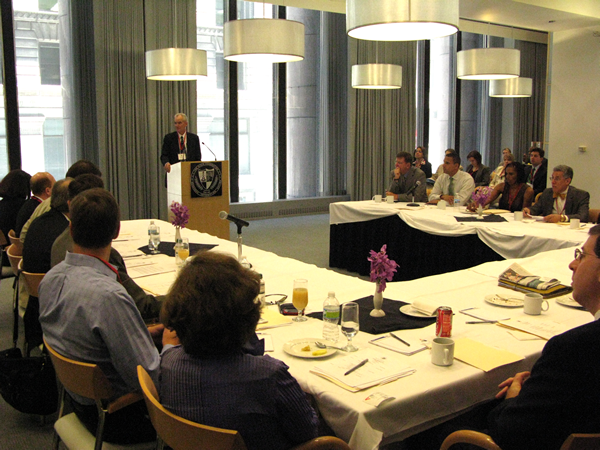 Civic Federation Chairman Thomas J. McNulty introduces Ron Huberman.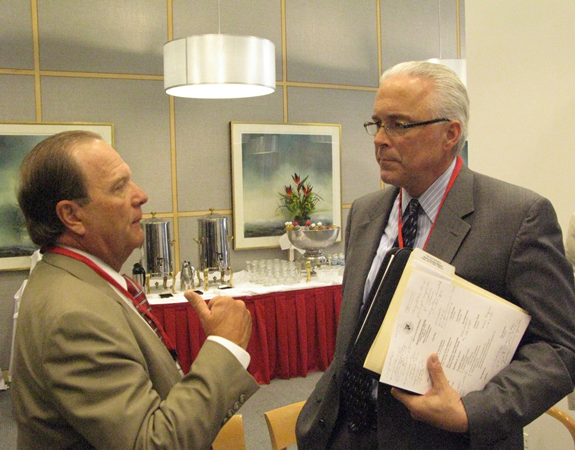 (L to R) Civic Federation Board member Thomas C. Vanden Berk, President and CEO of Uhlich Children's Advantage Network, chats with fellow member Glenn Mazade, Senior Vice President of Government and Not-for-Profit Banking for Charter One Bank.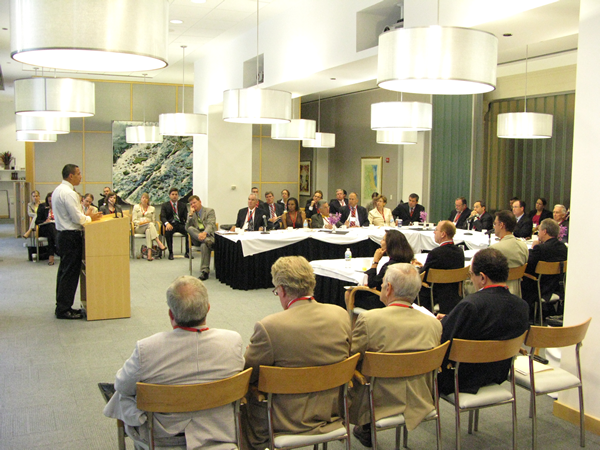 Attendees in the Harris Bank executive meeting room.