Civic Federation Special Board Meeting with Chicago Mayor-elect Rahm Emanuel
Thursday, April 14, 2011 - 2:00pm
Hosted by United Airlines
Chicago, IL
City of Chicago Mayor-elect Rahm Emanuel was the special guest speaker at the April 2011 meeting of the Civic Federation Board of Directors. Mr. Emanuel presented his plans to counter the economic challenges facing the City and outlined a plan to work with the administration of Cook County President Toni Preckwinkle to reduce duplicative services and improve efficiency. The Mayor-elect also noted his support for efforts to reform Chicago's Public Schools.
Mr. Emanuel concluded by answering a number of questions from the members of the Civic Federation.
Many thanks to Civic Federation Board Member Margaret Houlihan Smith and United Airlines for hosting the meeting.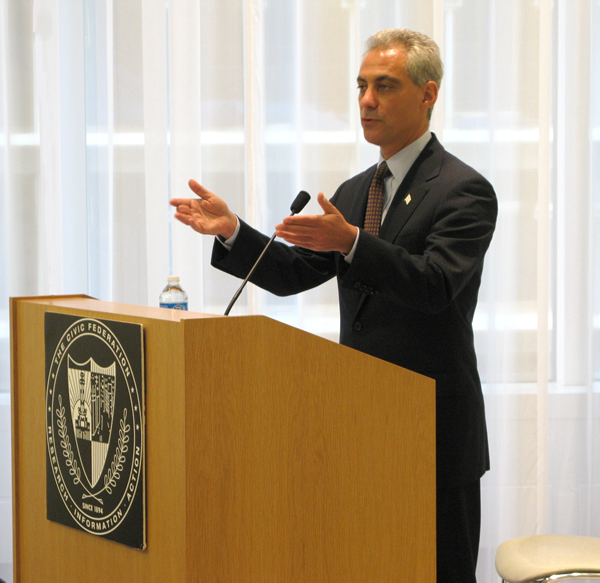 Chicago Mayor-elect Rahm Emanuel outlines his future administration's plans to reform City of Chicago government.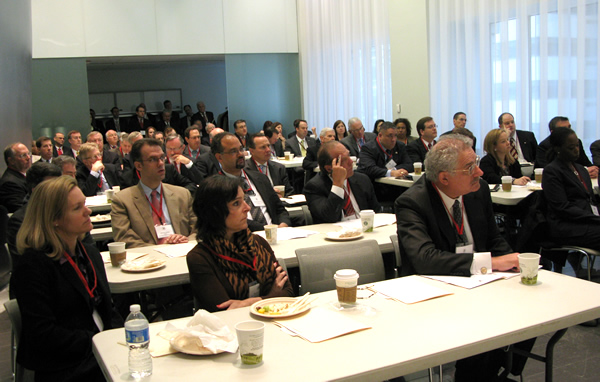 Attendees in the United Airlines meeting room.

Governments