February 04, 2023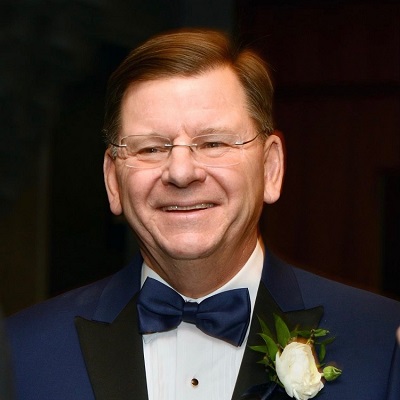 The members and staff of the Civic Federation are heartbroken to share the news of the death of our president, Laurence Msall. He passed away surrounded by family on Saturday, February 4, following complications from surgery. Our members and staff are supporting each other through this unexpected loss and taking comfort in the memories of our extraordinary leader and dear friend, who served as president of the Civic Federation for 21 years.
Laurence's contributions to the Civic Federation were immeasurable and his sudden passing comes as a devastating blow to members of the Civic Federation family. While Laurence was the Civic Federation to so many in the community, his real legacy was in helping to make the Civic Federation the indispensable voice for fiscal responsibility throughout the state of Illinois and that mission will go on through the outstanding staff that Laurence developed.
Visitation will be held from 4 to 8 p.m. on Tuesday, February 7 at Salerno's Galewood Chapel, 1857 North Harlem Ave., Chicago. Mass will be held at 10 a.m. on Wednesday, February 8 at St. Giles Church, 1045 Columbian Ave., Oak Park. In lieu of flowers, the family requests donations be made in Laurence's memory to L'Arche Chicago, an organization that provides services for people with intellectual and developmental disabilities.
For more about Laurence's remarkable life, click here.