The Civic Federation 2011 Awards Luncheon
Honoring John A. Buck and Walgreen Co.
Thursday, June 16, 2011 -

4:30pm

to

6:30pm
Hilton Chicago - Grand Ballroom
720 South Michigan Avenue, Chicago, Illinois
The 2011 Civic Federation Awards Luncheon will recognize the civic leadership of John A. Buck, Chairman and Chief Executive Officer of the John Buck Company, with the Lyman J. Gage Award for Outstanding Civic Contribution by an Individual. Walgreen Co. will receive the Addams-Palmer Award for Exemplary Civic Involvement. Walgreen Co. President and Chief Executive Officer Gregory Wasson will accept the award on behalf of his company.
This year's co-chairs for the luncheon are Lester Crown, W. James Farrell, Patricia Hemingway Hall and Andrew J. McKenna.
To download an invitation or the reply form, click one of the links above. If you are interested in attending the Civic Federation Awards Luncheon, call event organizer PJH at 312-553-2000 or visit pjhchicago.com/civicfederation.
Read more about past Civic Federation honorees.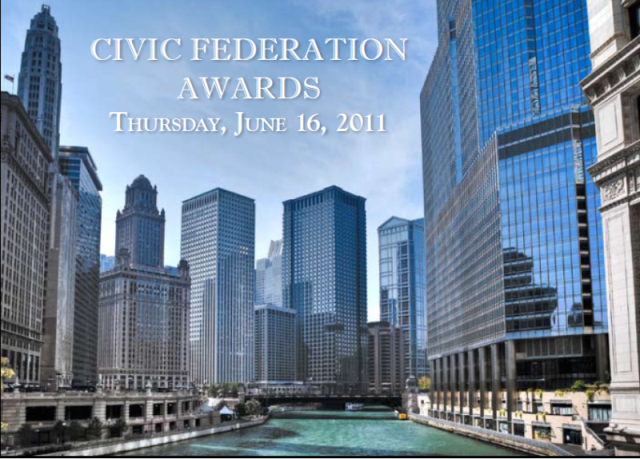 Gala Invite for Website.pdf
2011 Reply Form 1.pdf
June 16th Civic Federation Awards Luncheon Press Release.pdf